- NEWS -
2020.04.02


Pearl Falco's 35th Anniversary !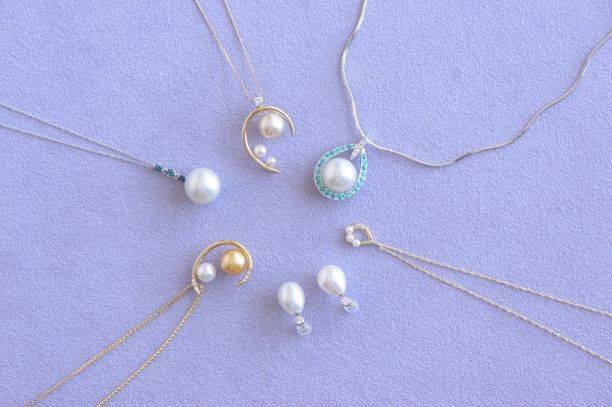 35 years,Thank you celebrating with us !
| | | |
| --- | --- | --- |
| | | In 1985,we started our first main shop in Shima City, Isobe. Since then we are now celebrating our 35th years.In 1993,we opened our second shop in Ise. And in 2015,we expand to overseas by joining events and shows.In 2019, we're glad to finally open our shop in Singapore.Every year we our grateful for the patronage and trust. We will continue to grow, provide best quality of pearl and service. To share the beauty of pearl from Ise Shima to the world.  |
Pearl Falco's original brand 「雫 」
In 35years we continue to improve and develop products for our dear customer.Now we have two brands,one of those is Shizuku 「雫 」In ancient history, Romans loved pearls and called them "A Drop-Shizuku of Moon"It features a elegant design with a soft curve holding a pearl. A unique design that can for various scenes and can be use for a long time.
Shizuku 雫 Pendant

Glamorous white South sea pendant with blue paraiba. 

Shizuku 雫 Earring

Elegant earring for formal and casual wear .

Uniquely designed pendant with adjustable chain.
Pearl tea gifts thanks to the 35th anniversary
| | | |
| --- | --- | --- |
| | | In celebration of our 35 years we have presents for those customer who will purchase ¥10,000 or more until end of April. It is a Ise tea with pearl powder that's good for your body. Choose your color or pattern, and visit our shop ! |