- NEWS -
2022.03.01


Ise-Shima Pearl Jewelry Grand Prix 2022 ☆ Start!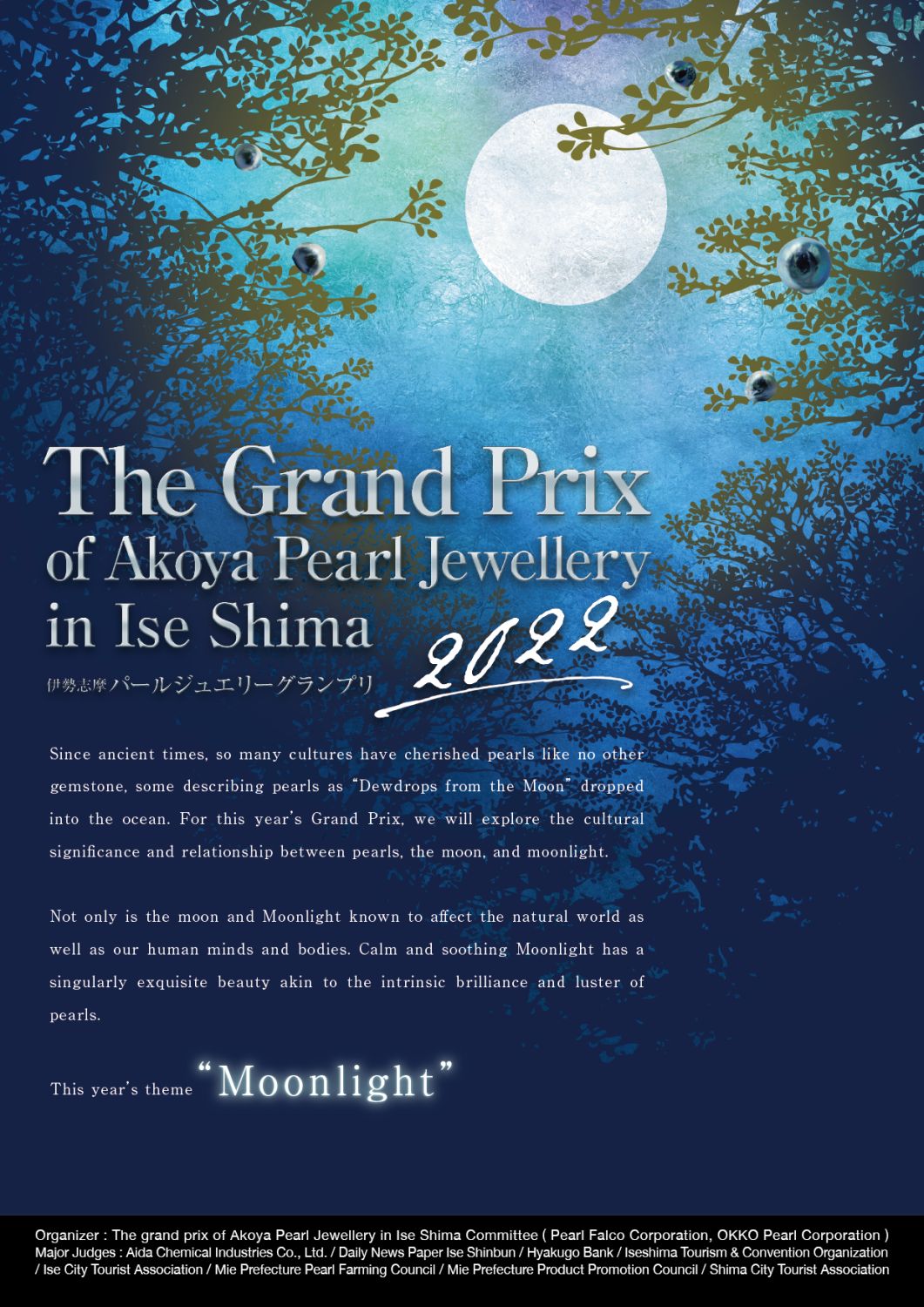 Although the Ise-Shima area is the birthplace of pearl farming, 
pearl production is decreasing year by year due to global warming, 
marine pollution, and a shortage of successors. In addition, 
its history is not well known overseas, and there is concern that
 the pearl culture rooted in Ise-Shima will decline as it is.
 We want many people to know "Birthplace of pearl farming-Ise-Shima" 
so that the rich nature of this area and the diverse culture related 
to pearl farming can be passed on to the next generation. 
The 1st Ise-Shima Pearl Jewelery Grand Prix will be held in 2018 with
 the hope that more people will feel closer to pearls and that it will 
lead to the discovery of new designers and creators.
After that, it is held every year, overcoming the crisis of corona disaster,
 and this year marks the 5th time.


This year, we are looking for works from March 1, 2022 with the theme of
 "Moonlight".
The exhibition and voting will begin on June 10, 2022. From the submitted 
works, we will select by the number of votes of everyone.
Exhibiting works that shine with the sensibility and individuality of the
applicantsis like a small museum. We will prepare it so that it can be viewed
online, so please look forward to it.

https://www.p-falco.com/grandprix/english/