- NEWS -
2020.10.23


Singapore Business Times – Pearl Falco's Challenge for Future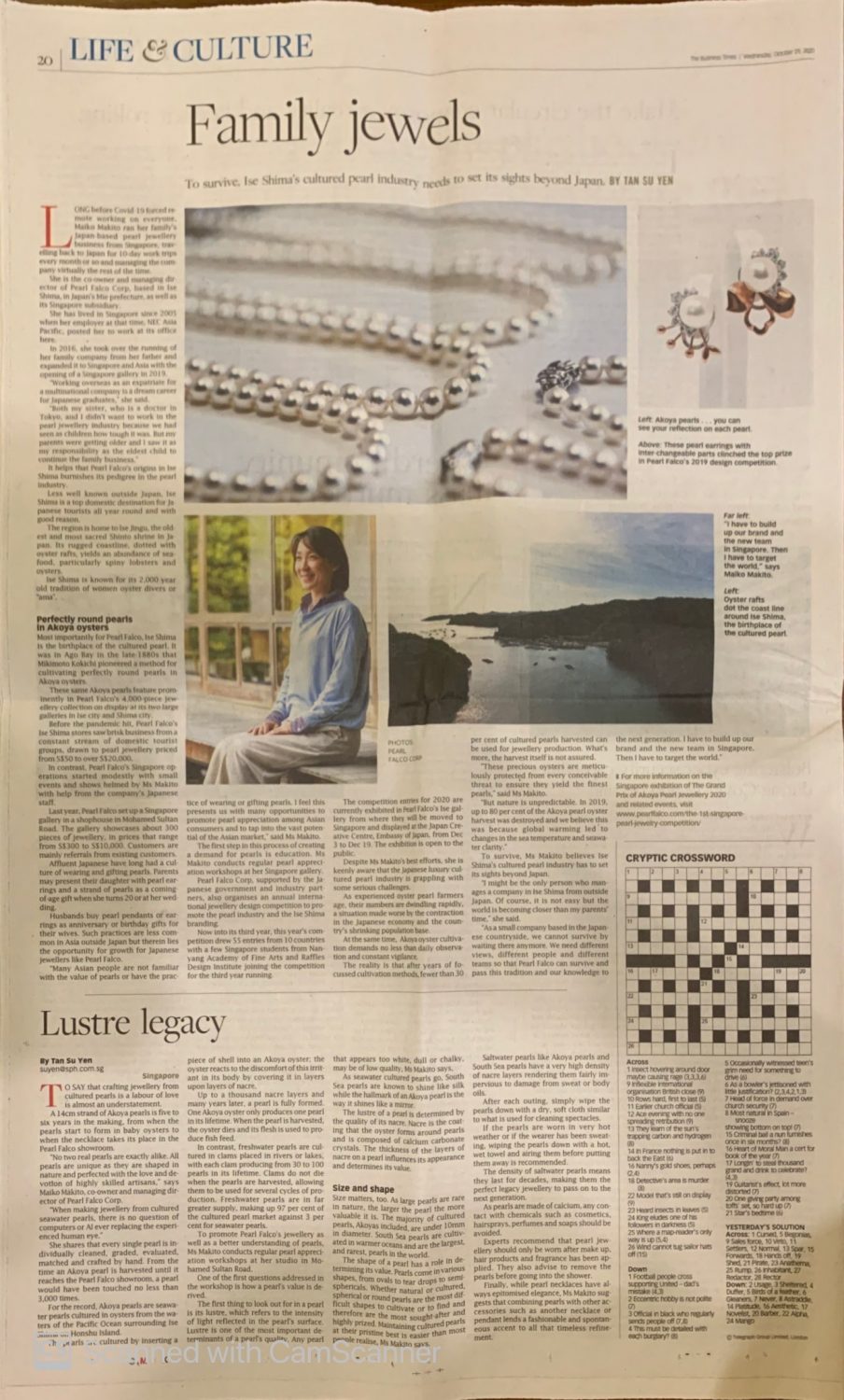 It's greatly honored that Business Times wrote about us and our Ise Shima, jewelry competition which we will organize in Japan Embassy in Singapore this December.
It's very detailed and full page of 21st October news paper. In this tough situation, we heartfully appreciate this opportunity to publish about our challenge and share knowledge about pearls.
Due to the global warming, 80% of Akoya Oysters died last year which became a social issue in Japan. We will do our best to share our knowledge about pearls and pass this tradition and art onto the next generation.
Family Jewels
Lustre Legacy