- NEWS -
2020.07.31


Handmade pearl jewelry making class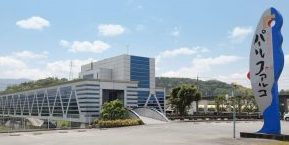 Handmade Pearl Jewelry making class
Date : August 8,2020(Sunday)- August 16,2020(Sunday)
Place:Pearl Falco Ise Gallery
Time : 9:00am-16:00pm
※Reservation is required ※
0120-10-8065
☆DIY Casual design pendant ☆
Make your own pendant,simple yet elegant that you can use for casual events .
We will provide 7.0mm akoya pearl and Silver chain pendant.
Participation fee:¥4,000
☆Colorful freshwater pearl DIY accessory☆
Pendant, bracelet and strap with a wide variety of colorful pearls .
Even primary students will enjoy making it.
Participation fee:¥1,000
☆Short quiz & Lecture about pearl☆
We also prepare short quiz and lecture about pearls.
Learn more about pearls,how to distinguish fake and real pearls.
Participation fee:¥0
Make your own pearl jewelry and learn
In addition, regarding corona virus infection prevention we will follow precautionary measures and guidelines.
We are striving to ensure the safety and security of our customers.
We are looking forward for your visit !