- NEWS -
2018.08.04


Renewal Open – Shima Gallery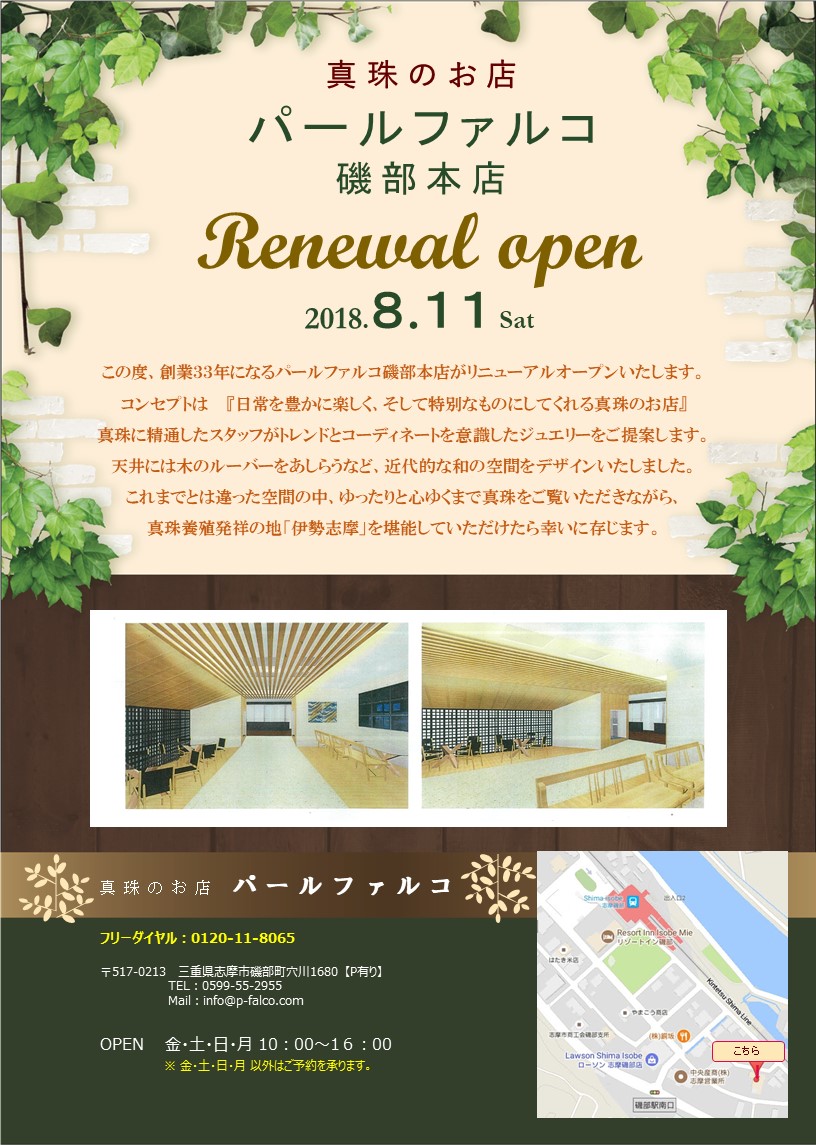 Founded in 1986 in Ise Shima, Japan – where pearls were first cultured in the world.
It's our pleasure to announce our renewal open of Shima Gallery in 11th August 2018.
We're sorry for inconvenience during the renovation.
We welcome you to visit us in Shima. We are looking forward to seeing you soon.